TBpeople PH visits various important institutions in Eastern Visayas
June 19, 2023, TBpeople Philippines had the incredible opportunity to visit various important institutions in Eastern Visayas. We were honored to have a courtesy call with Governor Jericho "Icot" Petilla and the head of Eastern Visayas Medical Center, Chief II Dr. Salvador Evardone, where we discussed our mission and goals. Additionally, we paid visits to the DOH – Eastern Visayas Center for Health Development, City Health Office, O2 Generating Plant, HIV Treatment Hub, and the TB RTDL.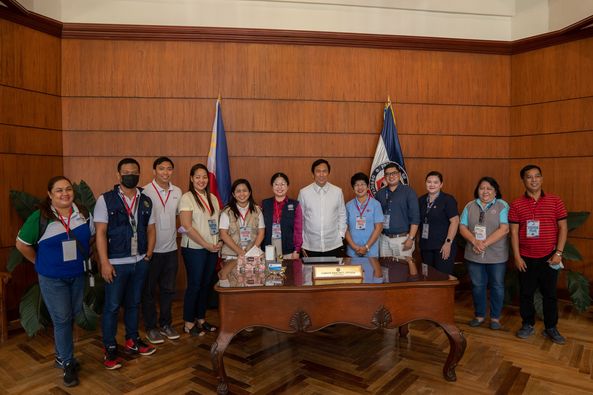 During our visits, we were overwhelmed with gratitude as we received commendations and appreciation for our informative and engaging IEC materials, specifically our TBpeoplePH Komiks. These materials are designed to educate and raise awareness about tuberculosis among individuals of all ages. It was truly humbling to see how these resources are making a positive impact on communities, helping people understand the importance of early detection, prevention methods, and treatment options.
This experience has further fueled our commitment to continue advocating for better healthcare services, especially in regions like Eastern Visayas. We firmly believe that by raising awareness about tuberculosis and providing accessible information, we can empower individuals to take control of their health and contribute to the overall well-being of their communities. We are grateful for the support and recognition we have received during this visit and look forward to collaborating with more organizations and individuals who share our passion for eradicating tuberculosis once and for all.
#TBpeoplePH #TBFreePH #StopTB #EndTB #FastTrackTheCure#NewNovelRegimenBPAL #6MonthsMax #HealthyLungsPH #HIV #PCCM #EasternVisayas #Leyte #Ormoc #Samar #Tacloban#HealthyPilipinas #TibayNgBayanihangPinoy #TBpeoplePhKmiks